I Know Who I Am ...What I Want...and How To Get...

I do it cause i can,i can cause i want to and i want to cause people said i coudn't ..

I am your deepest desire, your secret fantasy, and of course your wildest dreams come true. I am your mistress, and I will take pleasure in you giving me everything I want. Of course with your money, and your gifts. You will confess to me, how much you need my discipline and guidance. Admit how much I understand your desires, because of course I do. I know you want to please me, and agree to embrace my every wish. You know it's your destiny, don't you? You can't resist Me.

I deserve to be spoiled. I deserve the very best in life, and you will find yourself dreaming of giving it to Me! Don't you dare think that just because you are My little pay piggy that I wont use you hard in other ways - I delight in humiliation and tease so along with your hard earned cash you had better be willing to suffer too!

Domination is not an act for me, it is a part of my personality that has always been there for as long as I can remember.I am not a cold or cruel Mistress, I enjoy being adored by my slaves and getting to know them. I particularly enjoy hearing about my slaves fantasies. I am also drawn to feminization and training sissy maids. I adore watching my subjects embrace their feminine sides and help them develop into glamorous diva's and obedient serving maids. For me this is a lifestyle that I have chosen and love. I am a naturally dominant woman and instinctively drawn to control men. I have always taken great pleasure in manipulating, humiliating and torturing males both physically and psychologically. I don't like to yell...not my type of demanding ...Why i should do that when my perfect smile and my gorgeous eyes can make you give me what i want ?As a slave and subject, you are my possession, my property and plaything.I am unlike anyone else you have ever knelt before. You will never forget me.Open yourself to me – make yourself vulnerable and your journey has begun.Kneeling before me you will tremble, unable to control yourself. You will follow my orders and obey each and every command I give you. I will evoke your passions and desires, manipulating you into complete surrender. You will be defenseless against my feminine wiles.I am feisty, playful and unpredictable. I can be a cruel, nasty, sadistic bitch; delighting in humiliating you, degrading you and pushing you to your absolute limits. Constantly testing your submission and dedication to Me.

..I do not suffer fools gladly. I desire My slaves and submissives to be well groomed, confident, coherent, intelligent and articulate with a level of self-respect worthy of My attention
If you do not have the means to pay for my time do not waste it.

..I don't like dreamers ....those who would like to be submissive but are either too scared or don't have the money to see it through. Know what you want ....Don't confuse my personality with my attitude My personality is who i am .. and My attitude depends on who are you and based on your actions...So don't like it ? Blame yoursef....Always remember :

You might be a player .. but I am the game ...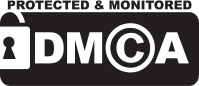 You will obey !
You will please Me!
You will endure anything I do or say to you!
And you will Thank Me for it!
It all comes so naturally to me as you will find out…